Roofing Services
From new roof installations to leak inspections, our roofing team will keep you dry and efficient.
As a full-service roofing services provider we currently serve all of Minnesota and Wisconsin, along with capabilities to perform work nationally. In all locations we can take care of your commercial, industrial, and institutional roofing needs. From small commercial jobs to large industrial projects. With over 20,000,000 square feet of roofing installed, we've got you covered.
Our work plays a crucial role in protecting your property, and we take that responsibility seriously. That means only using products we trust and making sure our staff has the know-how so you'll never need those products' warranties. In fact, if we can't do a job right, we won't do it.
Because of that commitment we have earned multiple Carlisle Perfection Awards as well as Carlisle Perfection Council, reserved for the top 5 percent of installers nationwide based on installation quality and long-term functionality of the product application. We're also in Carlisle's Hall of Fame. Only six companies nationwide have been recognized with both accomplishments.
New Construction & Re-Roofing
With Jamar, you'll find our broad-based experience makes your job easier, whether you're an owner, general contractor or architect. You'll also find a collaborative partner that's honest and easy to work with. We are a leader in the roofing industry.
Roof Inspections
Roof inspections are essential for a long lasting roof. The Jamar Company has decades of commercial roof inspection experience. As members of the NRCA and the MRCA, our experts have the knowledge to provide thorough inspections and highly detailed reports. Due to the harsh Midwest weather conditions, we recommend two inspections each year, typically in the Spring and Fall. Regular inspections will extend your roof's life, find leaks, and identify any small issues before they become large expenses. Most manufacturers' warranties require inspections to keep the warranty in place.
We also have the ability to perform infra-red thermal imaging of your roof. Thermal imaging can pinpoint any moisture that is in the roof system. If you haven't had your roof inspected in the past year, you should set up a roof inspection to find out its current condition.
Roof Repair
The Jamar Company has dedicated service technicians for quick and proper roof repairs. Our roofing experts will pinpoint the issue and offer cost-effective repair or replacement options. We also offer an emergency roof service and 24/7 leak repair service for those unexpected roofing issues. From common repairs to comprehensive roof restoration, we have the experience and equipment to service all of your roofing needs.
Preventive Maintenance
Your roof will be in good hands with our preventative maintenance service. With over a century of experience, The Jamar Company excels at roof maintenance. Our highly trained professionals will inspect, maintain, and document your roof. These proactive measures will prolong your roof's life and prevent larger roofing issues from developing.
Snow & Ice Removal
Snow and ice in the Midwest is expected every year and depending on the type of snow or the age of your building, removing the snow off of your roof will be required! The Jamar Company offers preventative measures for snow and ice removal. Snow and ice can potentially harm your roof or even the structure of your building especially in late winter when the snow is "heavy." The Jamar Company has trained roofing staff that can remove snow or ice without damaging your roof. We also offer preventative measures you can implement to protect your roof before winter comes. We service the Midwest and have helped companies in Duluth, Superior, St. Cloud, Green Bay, Marquette and Escanaba.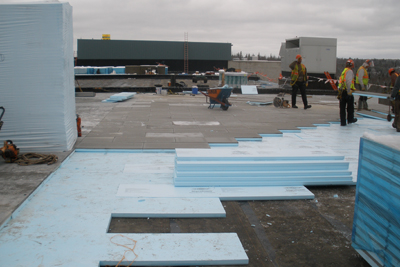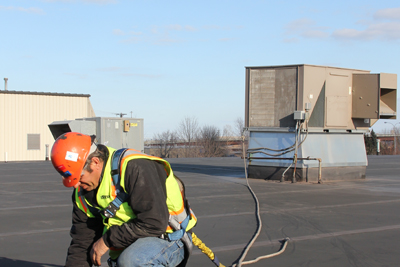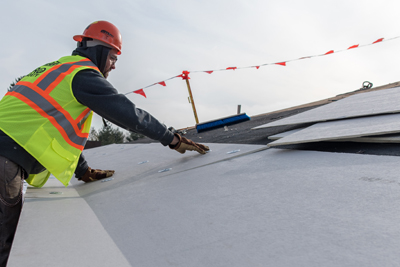 Services We Offer
Budgeting / Value Engineering
Construction Review / Scheduling
Pre Construction
Pre Fabrication
Custom Fabrication
Major Suppliers
Carlisle
Johns Manville
GAF
Henry
Affiliations
Carlisle Perfection Award
Carlisle Perfection Contractor
Centria Project Excellence Award
National Roofing Contractors Association
Midwest Roofing Contractors Association
Markets We Serve
Commercial Real Estate
Health Care
Industrial & Manufacturing
Education Facilities
Restaurant and Hospitality
Mulit-Unit Housing
New Construction
Existing Facility Renovations